Part Time Freelance Technicians In Southern California Areas:
Santa Barbara County, Kern County, Ventura County
Los Angeles County, San Bernardino County, Riverside County, San Diego County and Imperial County.
Job Sites: Commercial/Retail
Pay Structure: Hourly
The ideal candidate will possess a strong technical aptitude, Good problem-solving skills, Attention to detail and good Customer Service. Must be able to work comfortably on a ladder with various electronic items such as; Flat Screen TVs, Security Cameras, Pulling cables and working with basic hand tools.
Below is a list of suggested work experience for this opportunity.
Needed Tools/Skills:
Minimum 1 years working with Data products and services such as DSL Modems, Installation of switches and routers (Configuration experience not necessary).
Minimum 1 years installing phone services such as Land Lines (POTs)
Minimum 1 years Install and troubleshoot video media over Coax Cable.
Termination of phone jacks and data jacks via 568B standards
Must have reliable transportation, Laptop, Smartphone and all tools necessary for the installation and troubleshooting of phone and data cabling. (But set, Toner, Punch down tool etcetera)
Good communication and organizational skills along with neat and orderly work.
email Adrian at:
Adrian@HomeRunInstall.com
---
RESOURCES:
This is the Animated CompTIA Network+ Certification Training Video Course N10-006 from PowerCert. Topics Include:
Topologies: 00:08
Connectors: 7:49
Cable Standards: 15:50
Firewalls: 23:35
Wiring Standards: 30:38
Media Types: 34:03
Network Components: 39:26
Wireless Technologies: 51:32
MAC Address: 54:07
OSI Model: 55:30
IP Address: 59:46
Subnetting: 1:46:09
IP Addressing
Methods: 1:16:56
TCP/IP Protocol
Suites: 1:24:38
Ports: 1:37:30
Networking Services: 1:35:55
Routing Protocols: 1:47:36
WAN Technologies: 1:55:55
Network Types: 2:06:58
Remote Access Protocols & Services: 2:12:09
Authentication Protocols: 2:19:34
Networking Tools & Safety: 2:23:03
Cloud & Virtualization: 2:35:04
Wiring Distribution: 2:45:24
VLAN & Intranet / Extranet: 2:49:44
Optimization & Fault Tolerance: 2:52:34
Security Protocols: 3:03:45
SOHO Routers: 3:07:26
Network Utilities: 3:19:22
Networking Issues: 3:32:13
Troubleshooting Steps: 3:41:52
---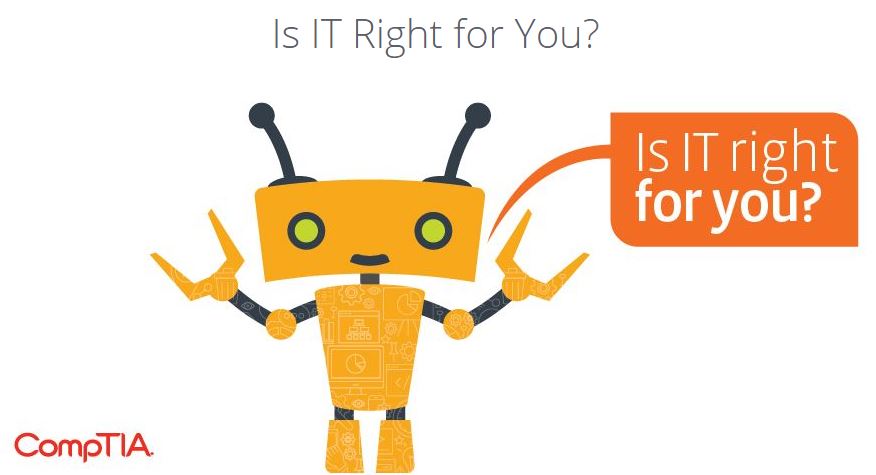 Whether you're exploring technology as a career field or have already taken the first steps, you may still be wondering if IT is right for you. We've put together a short career assessment tool to help you see if your personality and preferences are a good fit for an IT career.
https://certification.comptia.org/why-certify/is-it-right-for-you