Description
OPTION ONE
Metal fiber single layer EMF radiation protective lab coat (Specific composition of fabric: 32.39% cotton, 40.9% polyester fiber, 26.8% metal fiber
Frequency range: 30MHz-18GHz
Shielding effectiveness: 12.2dB-49.4dB
OPTION TWO
50% Silver fiber double-layer radiation protective lab coat (Outer fabric: 32.39% cotton, 40.9% polyester fiber, 26.8% metal fiber; Specific composition of inner fabric: 50% silver fiber)
Frequency range: 30MHz-18GHz
Shielding effectiveness: 33.8dB-51.3dB
OPTION THREE
100% Silver fiber double-layer radiation protective lab coat (Outer fabric:32.39% cotton, 40.9% polyester fiber, 26.8% metal fiber; Specific composition of inner fabric:100% silver fiber)
Frequency range: 9KHz-40GHz
Shielding effectiveness: 45.0dB-68.6dB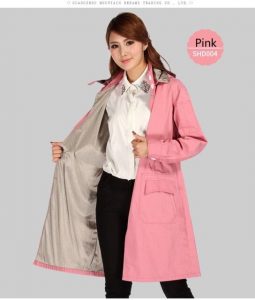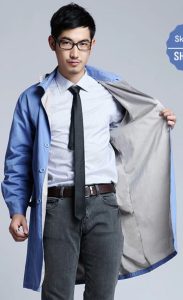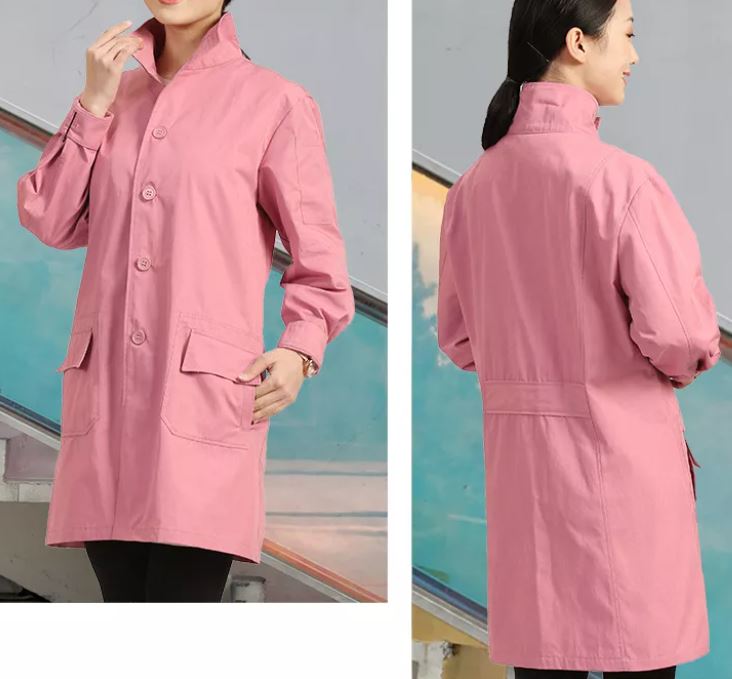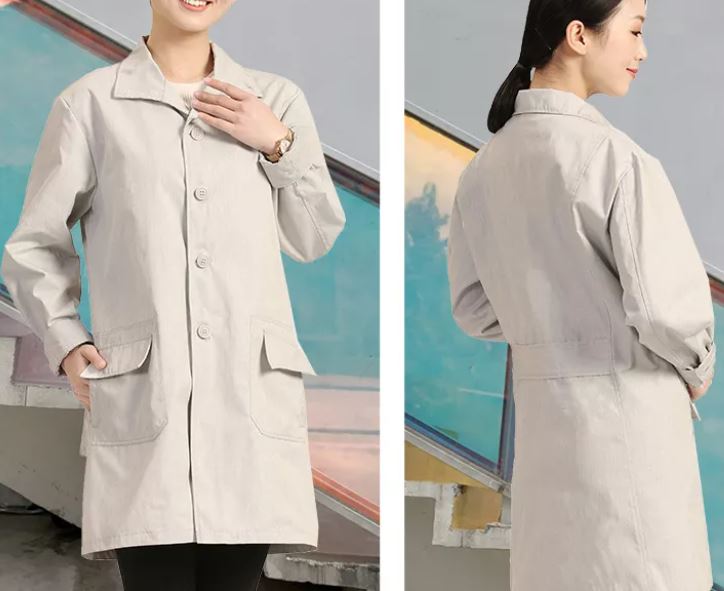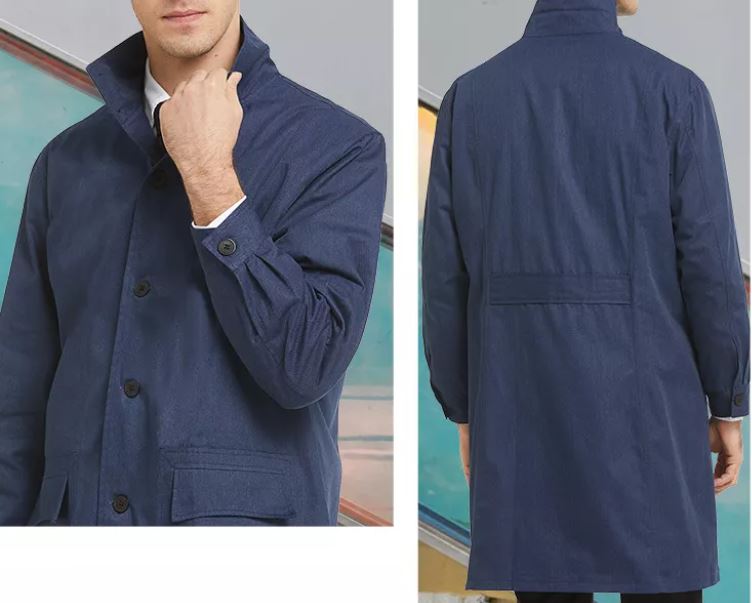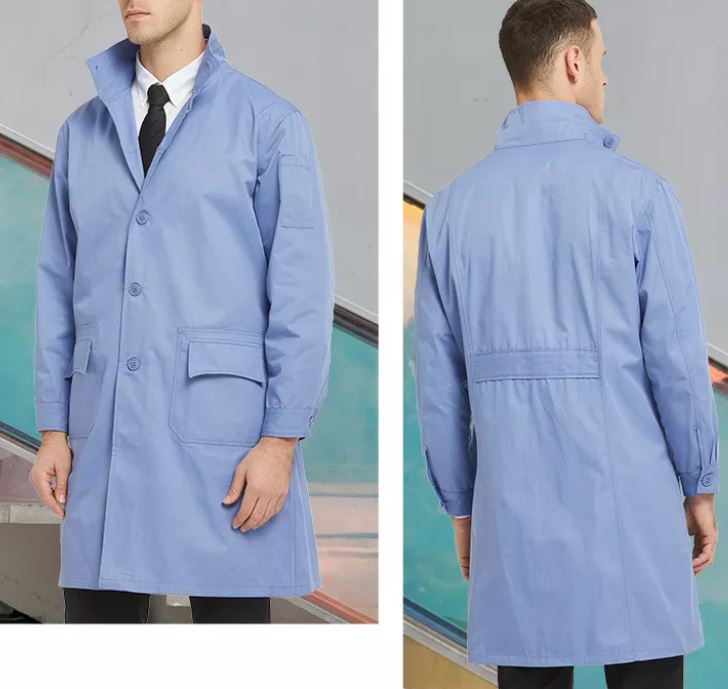 SIZE CHART: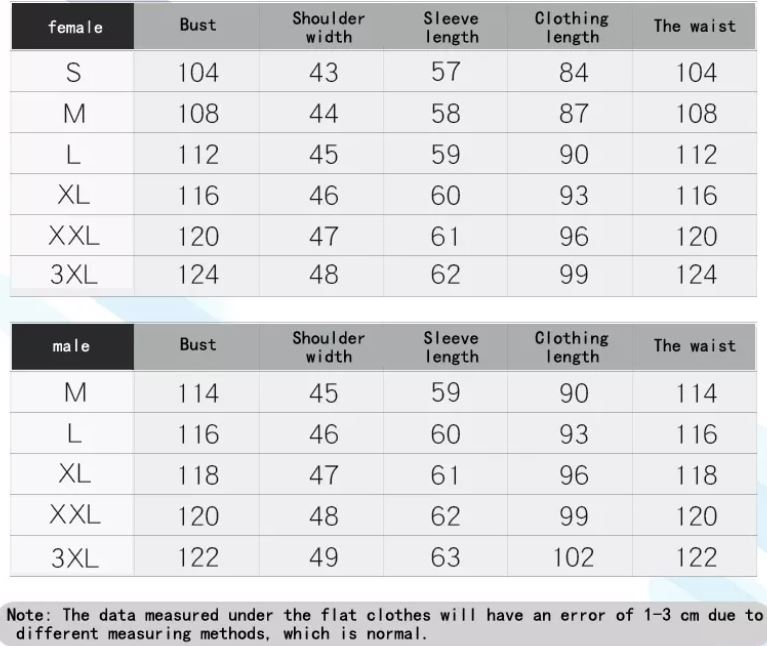 DETAILS
Place of Origin: China
Brand Name:
Model Number: HRI100
Processing Type: Finished
Fabric Type: metal or silver
Feature: EMF radiation resistance
Collar: Mandarin Collar
Shell Material: Nylon / Cotton
Supply Type: OEM service
Material: Polyester / Cotton
Gender: Male/Female
Style: OVERCOAT
Clothing Length: Long
Closure Type: Horn Button
Pattern Type: none
Sleeve Style: Regular
Hooded: Yes
Thickness: Standard
Type: Regular
Weaving method: woven
Style Type: Lab Coat / Commuter Car Coat/ Trench
PACKAGE AND DELIVERY
Selling Units: Single item
Single package size: 10X10X10 cm
Single gross weight: 1.500 kg
Package Type: bag
Lead time: 2 to 8 weeks
Metal fabric Technology:
The technology behind this metal fiber EMF radiation protective lab coat has been on the market for a long time hence, this technology is mature. The metal fibers are blended with cotton fiber and polyester fibers with ion precision.
Silver fabric Technology:
The silver fiber radiation protection suit is a high-tech product obtained by permanently bonding silver to a fiber surface
through a special technique. This structure not only makes the silver fiber maintain the original textile properties but also gives it all the benefits of silver and its magical effects. Silver also has high antimicrobial properties. Silver fiber radiation-proof fabric made of silver-containing fiber using nanotechnology is the latest radiation-proof technology in the world after metal anti-radiation fiber cloth. It has the functions of radiation protection, anti-bacterial and anti-fouling, and is widely used in the production of radiation-proof clothing. Ideal fabric. Silver Fabrics' anti-radiation properties are superior to radiation-proof fabric made of other metal materials and can be worn close to the body and are beneficial to the human body.
Use Case:
EMF protective clothing is a good idea for a variety of occupations and circumstances such as military radar stations, electronic countermeasures equipment, wireless communication base stations, meteorology, expecting mothers, high-speed rail personnel, intelligent building monitoring rooms, electromagnetic compatibility laboratories, 5G communication, new energy vehicles, Overhaul of railway communication, or any place where excessive or prolonged exposure to electromagnetic radiation is unavoidable.
MAINTENANCE NOTE:
The thickness of the metal fiber fabric is similar to that of the common work clothes fabrics, Hence it is used to make clothes directly. Our metal fiber fabric work clothes are single and double-layered.
Metal fibers are tough, and short-term folding will not damage the material but, long-term folding and extrusion will produce metal fatigue and affect the metal structure. It is recommended to hang storage metal fiber clothes.
1. Can be directly washed, ordinary neutral detergent and detergent can be used.
2. Hand wash only, which can be brushed with a soft brush, avoid rubbing and machine washing.
3. After washing, DO NOT wring it, remove it directly from the water, hang dry and keep it cool.
4. You should not wash this item in bleach or wash your lab coat with a detergent that contains bleach.
5. If the EMF clothes appear pleated/wrinkled, use a medium-temperature iron and make sure the temperature is no more than 110 degrees Celsius.
6. It is recommended not to wash as much as possible in case of improper washing.